New book by Swansea archivist, Andrew Dulley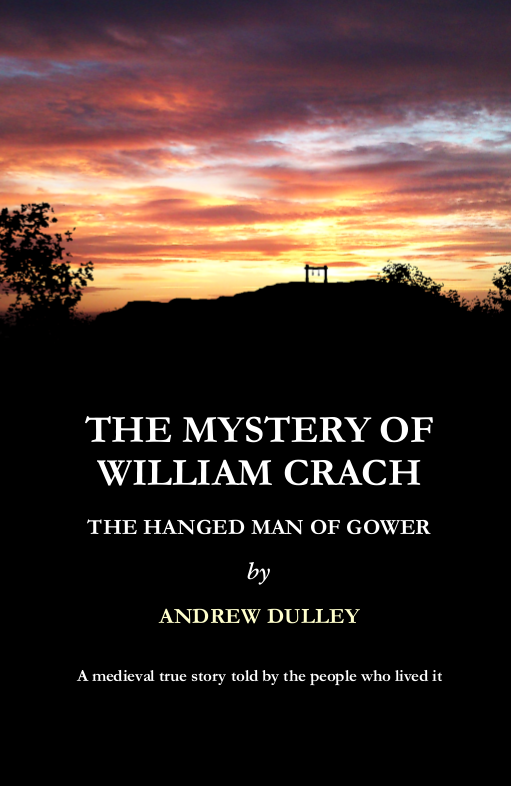 We are pleased to announce the publication of a new book by Andrew Dulley, Assistant County Archivist at the West Glamorgan Archives and a friend and advisor to the City Witness project.
Before we started working on the William Cragh text, Andrew had produced his own translation, which is now available as a printed book. Andrew's translation is very readable and cuts through lots of the medieval 'legalese' to make this strange and exciting story accessible to all readers. You can read more about the book via Amazon, though if you wish to buy a copy (£4.99), then make your way to the West Glamorgan Archives at Swansea Civic Centre, or contact the author directly (andydulley@hotmail.co.uk).
Andrew explains that the cover image of the book does genuinely show Swansea's notorious 'Gibbet Hill'. Andrew photographed today's North Hill and used some digital trickery to remove the modern buildings and add in the gallows. It's a really evocative image.
Congratulations to Andrew on this handsome, very readable, and fascinating edition.
Şħȧřḗ ǿƞ Ŧẇīŧŧḗř
Şħȧřḗ ǿƞ Ƒȧƈḗƀǿǿķ